Eric Ashcraft
I've been a proud Barden contractor for six years now, and I can say in all sincerity I will always be grateful, and loyal to my Barden family! From day one I was guided by a friendly knowledgeable staff to be successful.
Eric Ashcraft
Account Director - Los Angeles, CA
Jim Rudisill
Life-changing opportunity!
Jim Rudisill
Account Director - St Louis, MO
Carla Hernandez
There is great opportunity with in this growing company. I started off as a Sales rep four years ago... I am now an Office Manager.
Carla Hernandez
Office Manager - San Diego, CA
Shawn Swinehart
BCI promotes from within. It is a go-getters paradise!
Shawn Swinehart
Regional Sales Director - Independence, OH
Anderson Cutting
What I like about BCI is the ability to grow my income. It's a self-improvement course with a check attached to it. As I grow personally, my income grows as well.
Anderson Cutting
Regional Director – Northeast Region - Cleveland, OH
Eric Ashcraft
I've been offered many other sales jobs from other circulation teams, but Barden has consistently shown me the support and the leadership I've needed to not only grow as a salesman, but also as a leader and a man! Thank you Mr. Barden and all of my Barden family. This is what other sales companies should strive to be!
Eric Ashcraft
Account Director - Los Angeles, CA
Giuseppe Rabasi
Great career opportunity with unlimited income and advancement potential!
Giuseppe Rabasi
Account Director - Cleveland, OH
Carla Hernandez
I work with spectacular individuals that are amazing at what they do and awesome team players. We are all a family here at BCI!
Carla Hernandez
Office Manager - San Diego, CA
Michael Ann Erlanson
I'm proud to work for a very successful company! I love what I do and I love this company! Thank you to the entire BCI family for everything YOU do! If it weren't for all of you my job wouldn't be possible!
Michael Ann Erlanson
Corporate Office Manager - San Antonio, TX
Barry Simonton
Opportunities! BCI has provided me the opportunity to not only change my life for the better, but to help others change theirs as well.
Barry Simonton
Regional Sales Director - San Diego, CA
Scott Russell
Professionalism, vision, advancement opportunity, financially rewarding, fun work environment, incentives, quality leadership & support are just a few things Barden Circulation offers to everyone who joins this great organization! Why wait? Join today
Scott Russell
VP Sales & Operations - Charlotte, NC
Mike Buhs
It is so exciting to see agents develop and move up in the company right before our eyes!
Mike Buhs
BCI Vice President
Dave Schwarz
I love being part of the success of BCI! Our Los Angeles team is expanding... a group of wonderful people that have great hearts and want to be a team... that is huge!
Mike Buhs
Account Director - Los Angeles, CA
Syndee Martinez
Individual personal commitment, experience, and capabilities are shown week after week... It's a team effort that makes this company successful!
Syndee Martinez
Corporate Payroll Specialist - San Antonio, TX
Ron Barden
I am proud to be leading a team of winners here at BCI!
Ron Barden
BCI President/CEO
Consumer Sales Reps for Media, Clean Energy and Other Subscription Model Businesses
Experience. Creative promotions. Great training programs. A love of marketing print and digital media and a desire to see growing readership and revenues for our newspaper media clients is what has put Barden Circulation on top for so many years.

Barden Circulation, Inc. is a growing organization with millions of subscriptions sold since its beginning days to the present representing more than 20-30 newspapers across the country at any given time. Today Barden Circulation has diversified into Clean Energy subscription sales and marketing and collaborates with companies like Inspire Wind Energy & Powur Solar Energy. Through talented leadership and professionalism, BCI has developed innovative kiosk/event and door-to-door programs and has become the nation's industry leader in new customer acquisitions.
Meet the Barden Leadership Team
Barden Circulation, Inc. was founded by Ron Barden Sr. in March of 1993 in Houston, Texas who has been engaged in newspaper subscription sales & Clean Energy sales for a combined 30+ years.
Ron Barden, who serves as President of Barden Circulation, started his career in newspaper circulation marketing in 1988, managing a door-to-door sales crew for The Hearst Corporation's San Antonio Light newspaper. He expanded to kiosk sales in the late 1990s moving back to San Antonio after the sale & merger of the Houston Chronicle & Houston Post.
Jim Barden, first VP of sales for BCI from 2005-2009 first introduced his brother Ron Barden to the newspaper Industry in late 1988 in San Antonio, running the door-to-door sales team for Jim's company – JB Circulation. It was during this era of two-paper cities that merged into one-newspaper towns that separated the two brothers onto different paths only to later meet back up at BCI in 2005. Jim was extremely instrumental in the early days in helping BCI expand from just a Texas Company into a National company. Jim later rejoined BCI as a Regional Director for the Texas Region from 2013-2017. Jim left the Industry to start his own business in the home improvement/remodeling & roofing market.
Mike Buhs who started with BCI in early 2002 as a Sales Rep in San Antonio moved all the way up the ladder of success to Regional Director to National Sales Director and by 2009 to become BCI's second VP of sales. In these roles, Mike also helped BCI expand into several new markets and develop new leaders within the company. Mike liked the challenges of traveling all over the country helping others become better at their craft. Always saying we only got 1-life and be a Champion in everything, you do! Unfortunately, Mike passed away in late 2018. Mike's enthusiasm & positive energy will always be missed.
Scott Russell grew the East coast region fast to be our #1 region from one of the bottom positions when he took over in 2008. Scott's leadership, excellent communication style, and role in developing new leaders encouraged his promotion to National Sales Director for BCI from 2012-2014. In 2015-2017 Scott became the third VP of sales for BCI & oversaw the tremendous growth he helped developed throughout his 9-years of service with BCI. Scott helped so many of our BCI family from admins to salespeople and of course our sales directors and clients coast-to-coast. His motto was, "You only have today because tomorrow is never promised" and lives it every day. #Carryon. Scott went on to start his own very successful clean water filtration system business and continues to lead that business today.
Shawn Swinehart started his career with BCI in 2007 coming from a background inside a newspaper running door-to-door sales operations in Ohio. Shawn soon was promoted to Ohio Regional Director and headed up newspaper sales in Cleveland and Columbus for BCI. His direct door-to-door experience in newspapers prepared him for more with BCI. Shawn's Midwest region was the #1 region for several years and catapulted his career to National Sales Director for BCI from 2016-2018. Shawn was instrumental in developing the POS point-of-sale method using his personal touch laminates in all of our markets. Without great POS, you have chaos or unsatisfactory results.
Anderson Cutting started his career with BCI in the Mid-west region in Cleveland Ohio and quickly oversaw this account to become one of BCI's #1 accounts for several years. ACE was short and his code name and he was promoted to Northeast Regional Director helping open several key accounts for BCI. ACE's leadership style and mental toughness were the best. By 2018, the media business was changing quickly and we pivoted, opening our first Clean Energy account in Cleveland, OH. Also in 2018, ACE was promoted to National Operations Director for BCI. ACE quickly expanded our clean Energy business model to include door-to-door and fundraising campaigns for schools and non-Profits. He continues to run the entire division.
We Are Your Full-Service Subscription Marketing Partner
Your goals are our goals, and we can put together a comprehensive sales program and execute that program with trained sales professionals. Our contacts with retailers at the corporate level, experience, and creativity in developing compelling promotional offers bring about great results for our clients. In addition, our ability to take credit cards and EZPay and to input subscriber information directly into a database at the point of sale make our services the best in the business.
We feel privileged to sell products that serve important roles in communities, and we take seriously our responsibility as the face of the companies we represent.
Let Us Show You What We Can Do For You!
Contact us to talk with an Account Director. Request our list of satisfied clients, and contact a few of them yourself. Find out how Barden's Formula for Kiosk Sales Success can be put to work for your organization.
Our clients include:
Texas Region:
Houston Chronicle
Beaumont Enterprise
Corpus Christi Caller Times
San Angelo Standard Times
Abilene Reporter News
Baton Rouge Advocate
Dallas Morning News
West Coast Region:
San Diego Union-Tribune
Los Angeles Times
Sacramento Bee
Bakersfield Californian
North-East Region:
Cleveland Plain Dealer
Chicago Tribune
Buffalo News
Florida Region:
Bradenton Herald
Orlando Sentinel
Sarasota Herald Tribune
Lakeland Ledger
Mid-West Region:
St . Louis Post Dispatch
Birmingham News
Charlotte Observer
Charleston Post & Courier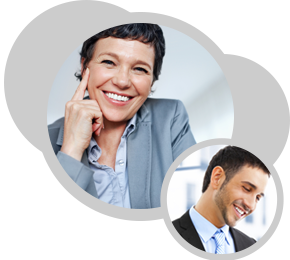 Eric Ashcraft
I've been a proud Barden contractor for six years now, and I can say in all sincerity I will always be grateful, and loyal to my Barden family! From day one I was guided by a friendly knowledgeable staff to be successful.
Eric Ashcraft
Account Director – Los Angeles, CA
Jim Rudisill
Life-changing opportunity!
Jim Rudisill
Account Director – St Louis, MO
Carla Hernandez
There is great opportunity with in this growing company. I started off as a Sales rep four years ago… I am now an Office Manager.
Carla Hernandez
Office Manager – San Diego, CA
Shawn Swinehart
BCI promotes from within. It is a go-getters paradise!
Shawn Swinehart
Regional Sales Director – Independence, OH
Anderson Cutting
What I like about BCI is the ability to grow my income. It's a self-improvement course with a check attached to it. As I grow personally, my income grows as well.
Anderson Cutting
Regional Director – Northeast Region – Cleveland, OH
Eric Ashcraft
I've been offered many other sales jobs from other circulation teams, but Barden has consistently shown me the support and the leadership I've needed to not only grow as a salesman, but also as a leader and a man! Thank you Mr. Barden and all of my Barden family. This is what other sales companies should strive to be!
Eric Ashcraft
Account Director – Los Angeles, CA
Giuseppe Rabasi
Great career opportunity with unlimited income and advancement potential!
Giuseppe Rabasi
Account Director – Cleveland, OH
Carla Hernandez
I work with spectacular individuals that are amazing at what they do and awesome team players. We are all a family here at BCI!
Carla Hernandez
Office Manager – San Diego, CA
Michael Ann Erlanson
I'm proud to work for a very successful company! I love what I do and I love this company! Thank you to the entire BCI family for everything YOU do! If it weren't for all of you my job wouldn't be possible!
Michael Ann Erlanson
Corporate Office Manager – San Antonio, TX
Barry Simonton
Opportunities! BCI has provided me the opportunity to not only change my life for the better, but to help others change theirs as well.
Barry Simonton
Regional Sales Director – San Diego, CA
Scott Russell
Professionalism, vision, advancement opportunity, financially rewarding, fun work environment, incentives, quality leadership & support are just a few things Barden Circulation offers to everyone who joins this great organization! Why wait? Join today
Scott Russell
VP Sales & Operations – Charlotte, NC
Mike Buhs
It is so exciting to see agents develop and move up in the company right before our eyes!
Mike Buhs
BCI Vice President
Dave Schwarz
I love being part of the success of BCI! Our Los Angeles team is expanding… a group of wonderful people that have great hearts and want to be a team… that is huge!
Mike Buhs
Account Director – Los Angeles, CA
Syndee Martinez
Individual personal commitment, experience, and capabilities are shown week after week… It's a team effort that makes this company successful!
Syndee Martinez
Corporate Payroll Specialist – San Antonio, TX
Ron Barden
I am proud to be leading a team of winners here at BCI!
Ron Barden
BCI President/CEO
We encourage you to talk with our happy clients.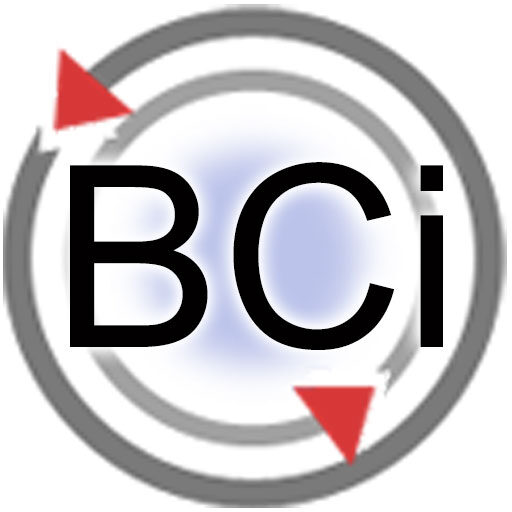 Fundraising Opportunities!
Together we can make our world and communities better.
See our news from across the country.