Eric Ashcraft
I've been a proud Barden contractor for six years now, and I can say in all sincerity I will always be grateful, and loyal to my Barden family! From day one I was guided by a friendly knowledgeable staff to be successful.
Eric Ashcraft
Account Director - Los Angeles, CA
Jim Rudisill
Life-changing opportunity!
Jim Rudisill
Account Director - St Louis, MO
Carla Hernandez
There is great opportunity with in this growing company. I started off as a Sales rep four years ago... I am now an Office Manager.
Carla Hernandez
Office Manager - San Diego, CA
Shawn Swinehart
BCI promotes from within. It is a go-getters paradise!
Shawn Swinehart
Regional Sales Director - Independence, OH
Anderson Cutting
What I like about BCI is the ability to grow my income. It's a self-improvement course with a check attached to it. As I grow personally, my income grows as well.
Anderson Cutting
Regional Director – Northeast Region - Cleveland, OH
Eric Ashcraft
I've been offered many other sales jobs from other circulation teams, but Barden has consistently shown me the support and the leadership I've needed to not only grow as a salesman, but also as a leader and a man! Thank you Mr. Barden and all of my Barden family. This is what other sales companies should strive to be!
Eric Ashcraft
Account Director - Los Angeles, CA
Giuseppe Rabasi
Great career opportunity with unlimited income and advancement potential!
Giuseppe Rabasi
Account Director - Cleveland, OH
Carla Hernandez
I work with spectacular individuals that are amazing at what they do and awesome team players. We are all a family here at BCI!
Carla Hernandez
Office Manager - San Diego, CA
Michael Ann Erlanson
I'm proud to work for a very successful company! I love what I do and I love this company! Thank you to the entire BCI family for everything YOU do! If it weren't for all of you my job wouldn't be possible!
Michael Ann Erlanson
Corporate Office Manager - San Antonio, TX
Barry Simonton
Opportunities! BCI has provided me the opportunity to not only change my life for the better, but to help others change theirs as well.
Barry Simonton
Regional Sales Director - San Diego, CA
Scott Russell
Professionalism, vision, advancement opportunity, financially rewarding, fun work environment, incentives, quality leadership & support are just a few things Barden Circulation offers to everyone who joins this great organization! Why wait? Join today
Scott Russell
VP Sales & Operations - Charlotte, NC
Mike Buhs
It is so exciting to see agents develop and move up in the company right before our eyes!
Mike Buhs
BCI Vice President
Dave Schwarz
I love being part of the success of BCI! Our Los Angeles team is expanding... a group of wonderful people that have great hearts and want to be a team... that is huge!
Mike Buhs
Account Director - Los Angeles, CA
Syndee Martinez
Individual personal commitment, experience, and capabilities are shown week after week... It's a team effort that makes this company successful!
Syndee Martinez
Corporate Payroll Specialist - San Antonio, TX
Ron Barden
I am proud to be leading a team of winners here at BCI!
Ron Barden
BCI President/CEO
Successful Newspaper Subscription Sales Is Our Specialty
Newspapers across the US rely on Barden Circulation to:
Increase circulation numbers quickly by putting trained sales staff with a well-planned marketing program into your community—often within 30 days.
Deliver new subscribers who understand the value of having the newspaper in their home and can be expected to renew the subscription.
Provide immediate revenue through paid-in-advance subscription sales through EZPay and term offers.
Supply certified new starts by inputting subscriber information directly into newspaper databases at point of sale.
Deliver verified credit card sales through our hand-held credit card devices.
Barden Circulation partners with newspapers to help them grow and thrive. We are proud to be brand ambassadors for newspapers, and our kiosk sales approach is designed to attract newspaper subscribers who have a high propensity for retention and renewal. We understand that the newspaper industry is evolving and have a good track record for selling digital and hybrid digital/print subscriptions.
Kiosk, Special Event, and Sports Event Sales to Meet Your Subscription Acquisition Goals
Barden Circulation supports your circulation sales goals with account directors and local sales managers who work with you to develop a sales strategy, including retail store rotations, special events, and trade shows. With decades in the newspaper subscription sales business, we understand the promotions and premiums that will attract newspaper subscription sales.
Your organization benefits from our years of experience in the industry. We can enter your market and deliver new subscribers quickly and effectively.
Let Us Develop a Successful Kiosk or Event Sales Plan for Your Newspaper
Contact Barden Circulation now, and we will assign one of our skilled sales professionals to work with you. We have kiosk sales experience in a variety of environments, from grocery stores to outdoor festivals, and with a variety of premiums and promotions. We can customize a marketing strategy for you—and execute the plan to meet your sales goals. We pride ourselves on the personal approach we provide both client newspapers and your prospective subscribers. It is Barden Circulation's "secret formula for success!"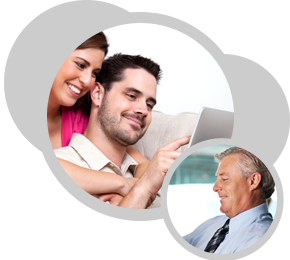 Barden Circulation's Mission Statement
Barden Circulation maintains an impeccable reputation for customer service quality and professional integrity while exceeding the goals of our newspaper clients. The focus of our management, sales representatives, and staff are on meeting client expectations for sales volume and subscriber retention.
Barden Circulation continues to seek out new opportunities and strengthen our core competencies to serve other markets and brands. We strive to lead by example and provide our employees with unlimited earnings and growth potential.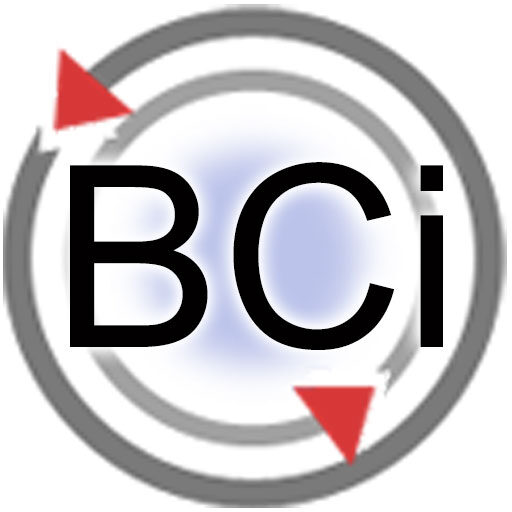 Fundraising Opportunities!
Together we can make our world and communities better.
See our news from across the country.